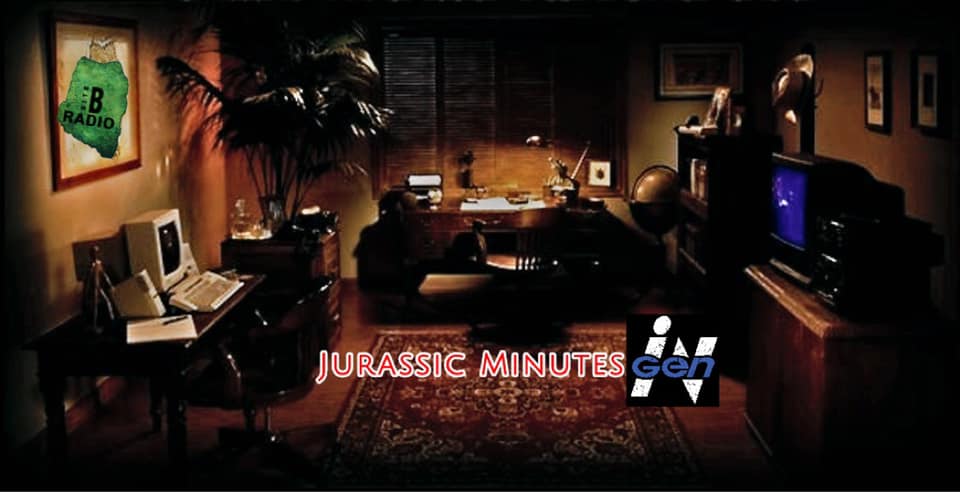 Hello and welcome to a special issue of Jurassic Minutes 
Where we will discuss recent news for the Jurassic series. 
Introductions
Brad
David
On this episode we will be discussing 
-the Camp Cretaceous season 3 trailer
-what we know going into season 3
-and our predictions for the third season.
Camp Cretaceous is only a couple of weeks away. Before it's released onto Netflix we wanted to have a little discussion about the new trailer.
The second trailer has shown a little more from season 3, including some things we wanted to see, and some things we don't know what we just seen. 
So let's get into it.
Now we've seen aspects of the season, what do we want to see on screen? 
 Feedback 
We've had a massive jump in listeners this last few weeks. Please if you have time head over to iTunes or the podcatcher you use and give us a rating and review. And check is out on Twitter and Facebook under Jurassic minutes. Continue the discussion over there we'd love to hear from you. 
Outro
Thank you for listening. 
-Anything else we'd like to bring up?
You can find us the following ways
web site: www.jurassicminutes.wordpress.com
Email: thelostworldminute@gmail.com
Facebook page: groups/jurassicminutes
Twitter: @jurassicMinute
Instagram: Jurassicmimutes
Links to The Lost World and Jurassic Park 3 Minutes can be found at the web site.